The definition of luxury is different for everyone. For some people luxury is having quality of time, for others its wellbeing and for many its glitz and glamour. When it comes to luxury property, one thing is for sure – you can't have luxury without consistent quality.
A recent global study into perceptions of luxury found that product quality and brand heritage of products or services are the two most important drivers in the perception of luxury.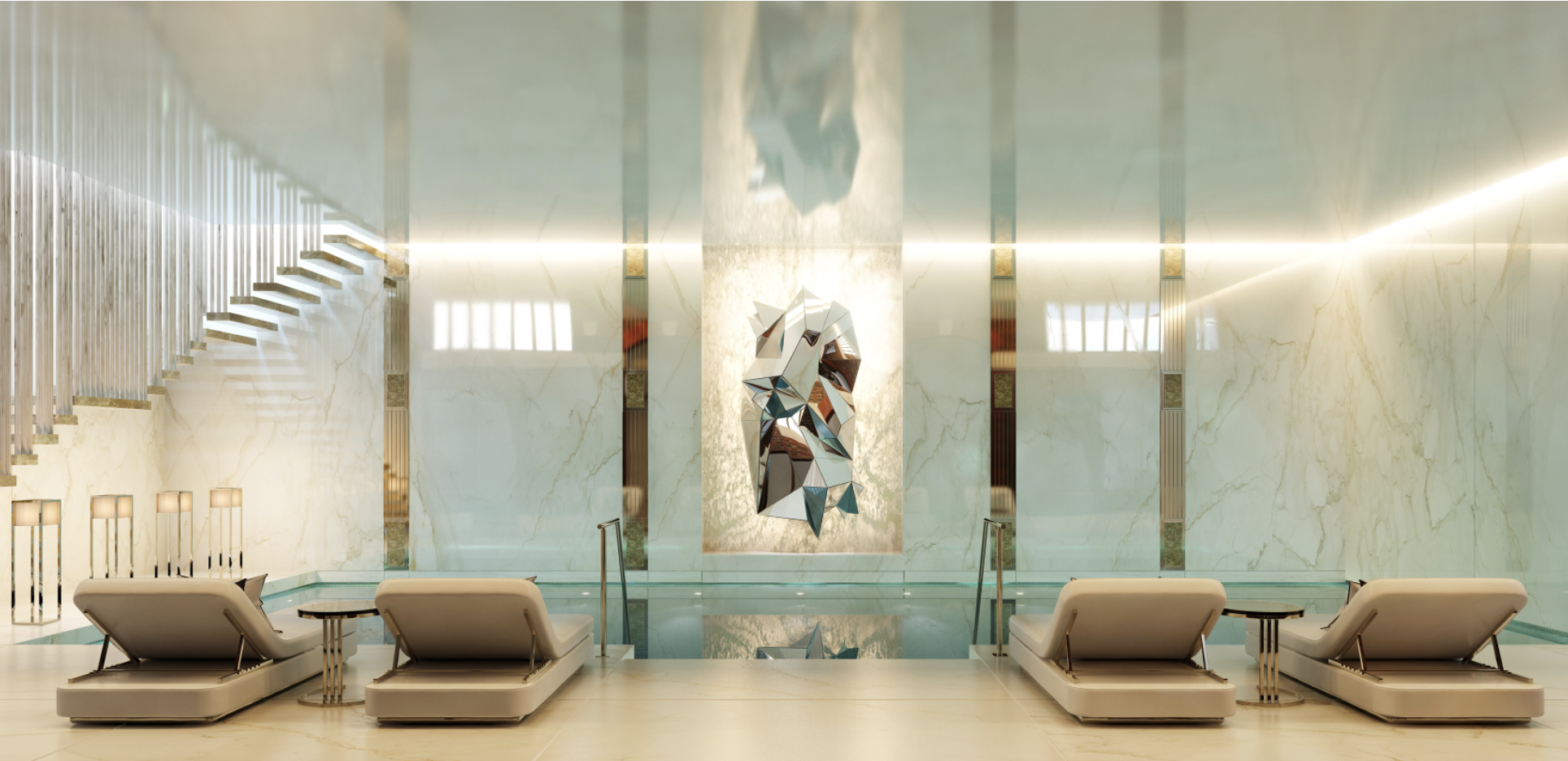 CGI of 7 St James Square (Green Property)
IT'S ALL ABOUT QUALITY
There are universal truths when it comes to what drives the perception of luxury across the globe. Brands that are known for only using the highest quality materials and craftsmanship, or for delivering a service beyond expectations, receive a stronger luxury perception.
We have worked with some of the world's leading luxury developers and interior designers and we're passionate about the important role of visualisation within the luxury property sector. The quality of the product is perhaps the most important message to communicate when marketing to a HNWI, especially when it comes to off-plan sales. Ultimately when a developer is asking a purchaser to have faith in delivery of a residence that maybe a year or two away, the design quality needs to back it up.
Visualisation is arguably the most important factor in property marketing communication. Whilst branding and PR are of course absolutely critical, they don't have the credibility without superior high-quality imagery. The imagery needs to capture the essence of the space, the ambience of the design and the delicate detail of the craftsmanship.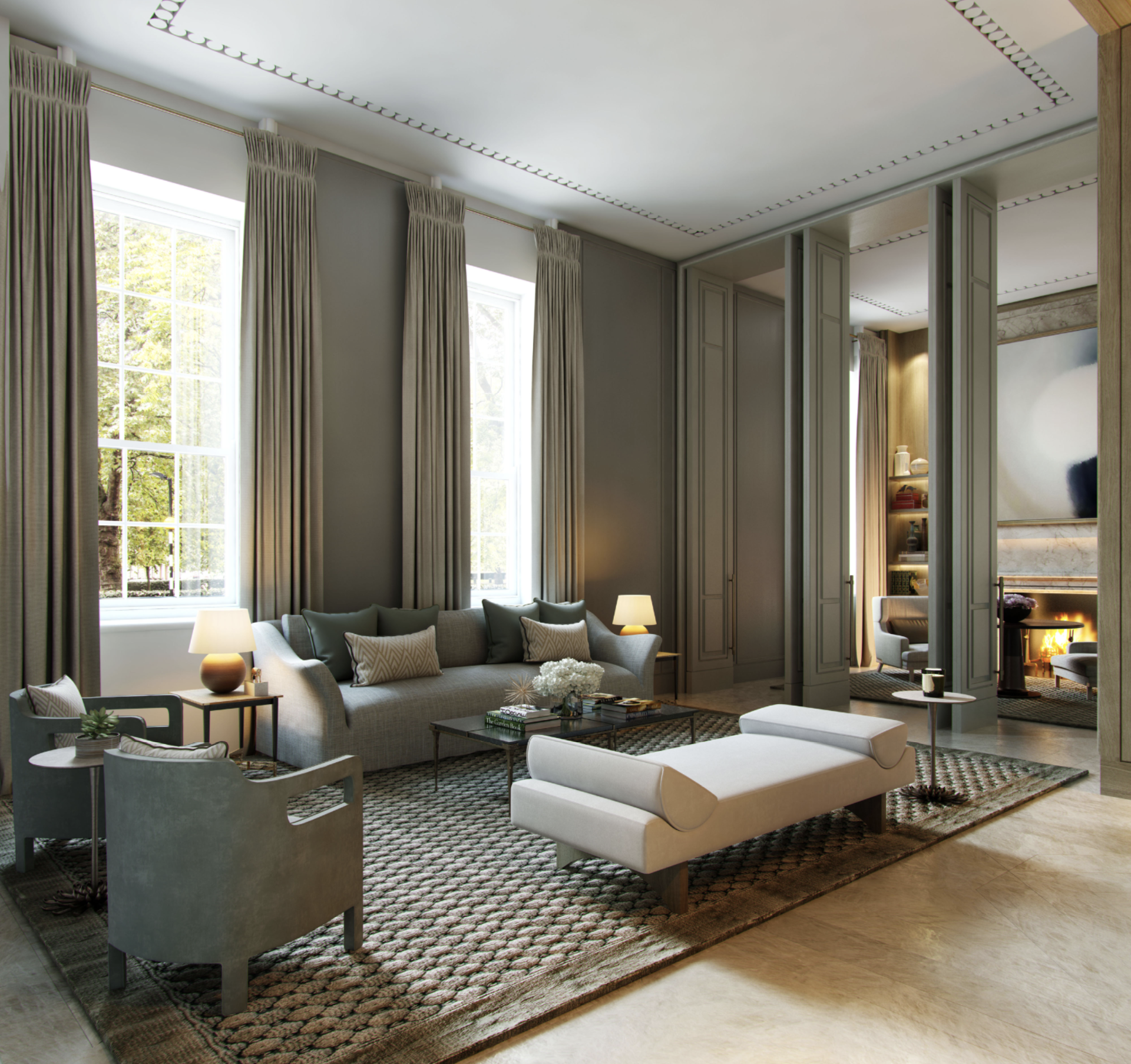 CGI of No.1 Grosvenor Square (Lodha)
Billed as the world's most desirable address, No.1 Grosvenor Square has seen record pre-completion sales and values averaging £6,000 per square foot. Lodha's vision for No.1 Grosvenor Square was to create the finest design in the world. CGI imagery was critical in supporting this vision and to the overall success of development which is has seen unprecedented levels of interest from UK and international HNWI. Purchasers want to see best in class product and appreciate the meticulous design details. When undertaking the visualisation project, we worked collaboratively with both Lodha and Yabu Pushelberg (interior designers) to ensure that the CGI imagery represented the absolute epitome of luxury ambience at it's very highest and the quality came through every image.
COMMUNICATING A DESIGN VISION
Commissioning a world class interior designer often adds endless international kudos and prestige and can be the making of many luxury developments. The whole design process is a beautiful craft of creating a dream like space – connecting the purchaser to their aspirations and achievements in life. Communicating the design vision through visualisation is also a craft that brings the design to life in all its glory. From showing the size and layout of the space through to the quality of specification and craftsmanship, the ambience of the space and the cosmetic styling – virtual imagery is the only way to do this.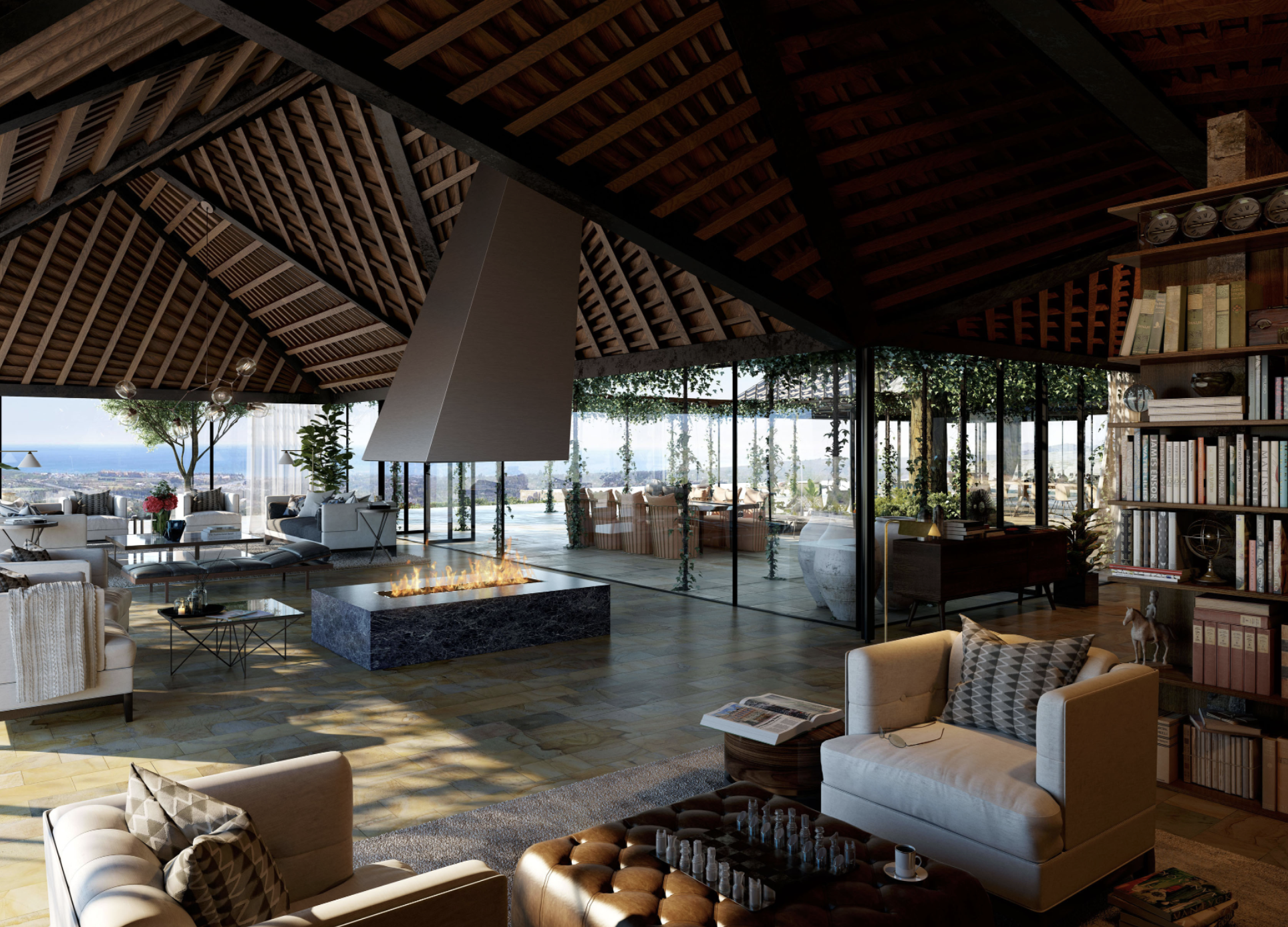 CGI of The Seven, La Reserva Club Sotogrande (Sotogrande)
CREATING EMOTION AND AMBIENCE
Every decision we make is emotional and the ability to nurture emotion has a big role to play in successful luxury property marketing. That's why it's so important to us that images convey a sense of emotion and atmosphere to potential purchasers – to spark the kind of emotional reactions that can drive sales.
Every decision, whether we realise it or not at the time, is driven by what we feel. Therefore, creating visual excellence that captures the atmosphere of a place through providing spectacular CGI, enables people to understand that a property is not just a building but also a lifestyle. Being able to tap into that feeling with a carefully constructed brand story gives luxury developers a lot of power to inspire purchasers and to help drive sales.
CGI of Chelsea Barracks (Qatari Diar)
REACHING INTERNATIONAL HNWI
The role of attracting international HNWI purchasers is where CGI really comes into its own. Purchasers located across the world who are unable to meet in person or see the site are completely reliant on CGIs and the virtual story. Visualisation now goes far beyond still CGIs with virtual walkthroughs and tours and cinematic flythroughs. Recent technological developments mean that we can generate virtual tours where users have complete freedom to explore the rendered space from the comfort of their own home to the quality of a superior CGI.
"Our international purchasers are ever increasingly reliant on CGIs and virtual marketing in order to experience the luxurious quality of the interior design and get a sense of the space. It's essential for international marketing"
Rod Talyor, Head of International Development, Savills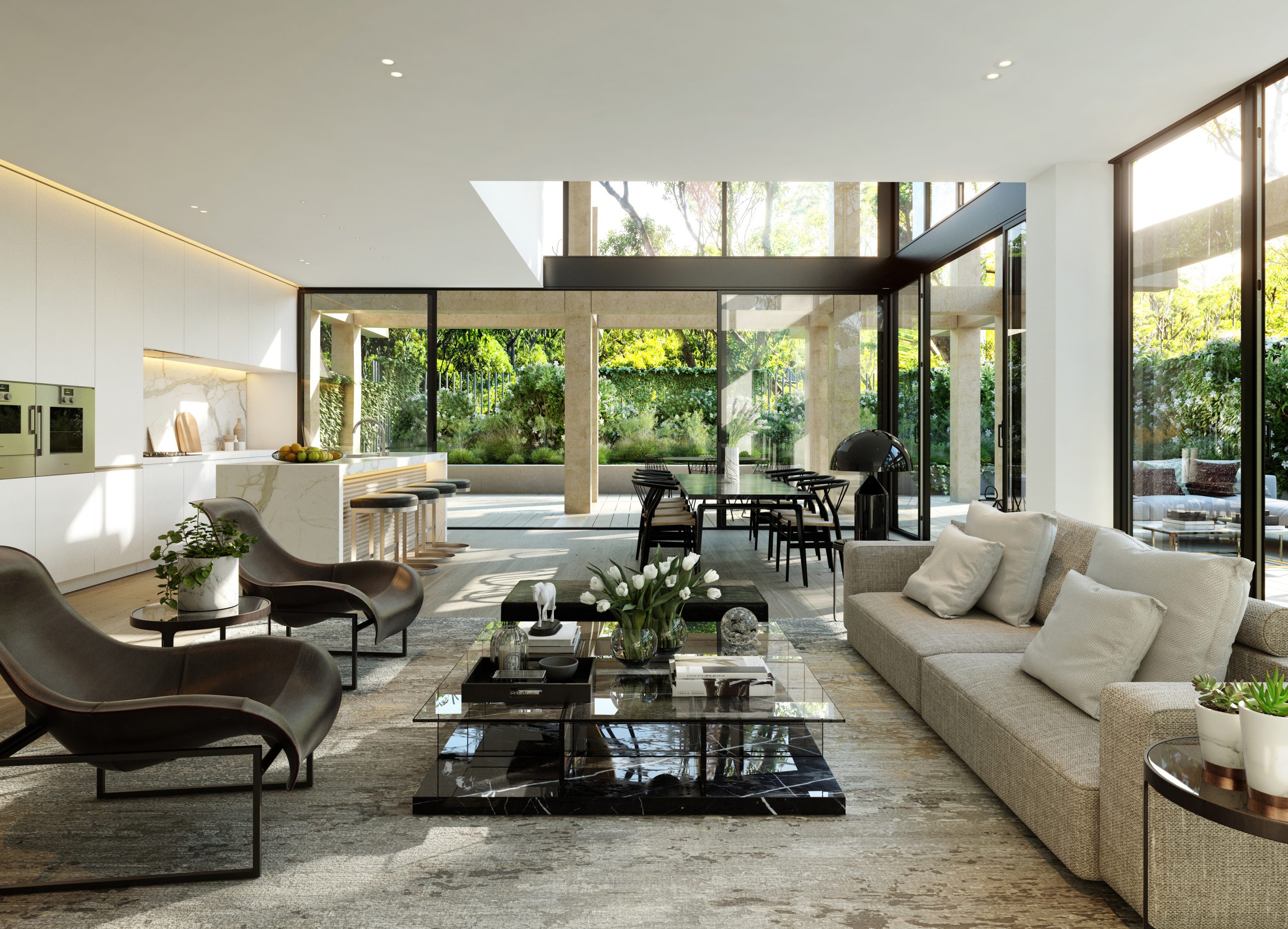 CONSISTENCY ACROSS EVERY TOUCH POINT
"A luxury brand isn't a true luxury brand unless the consistency of quality is maintained at a superior standard throughout every single touch point. Within the luxury resort and residences sector, that has to include the CGIs. If the CGIs are not of a superior quality what does that say about the consistency of luxury, the quality of the development and ultimately the attention to detail within the residences.
Adelina Wong Ettelson, Global Head of Residences Marketing, Mandarin Oriental
Images should be as luxurious and high quality as the development and interior design. Whilst this may sound obvious and easy, it's actually the talent of our artists that creates superior ambient images that reflect the superior quality interior design. HNWI expect brands to have consistency of quality across all touch points – this ultimately reflects in the quality of the product they are purchasing.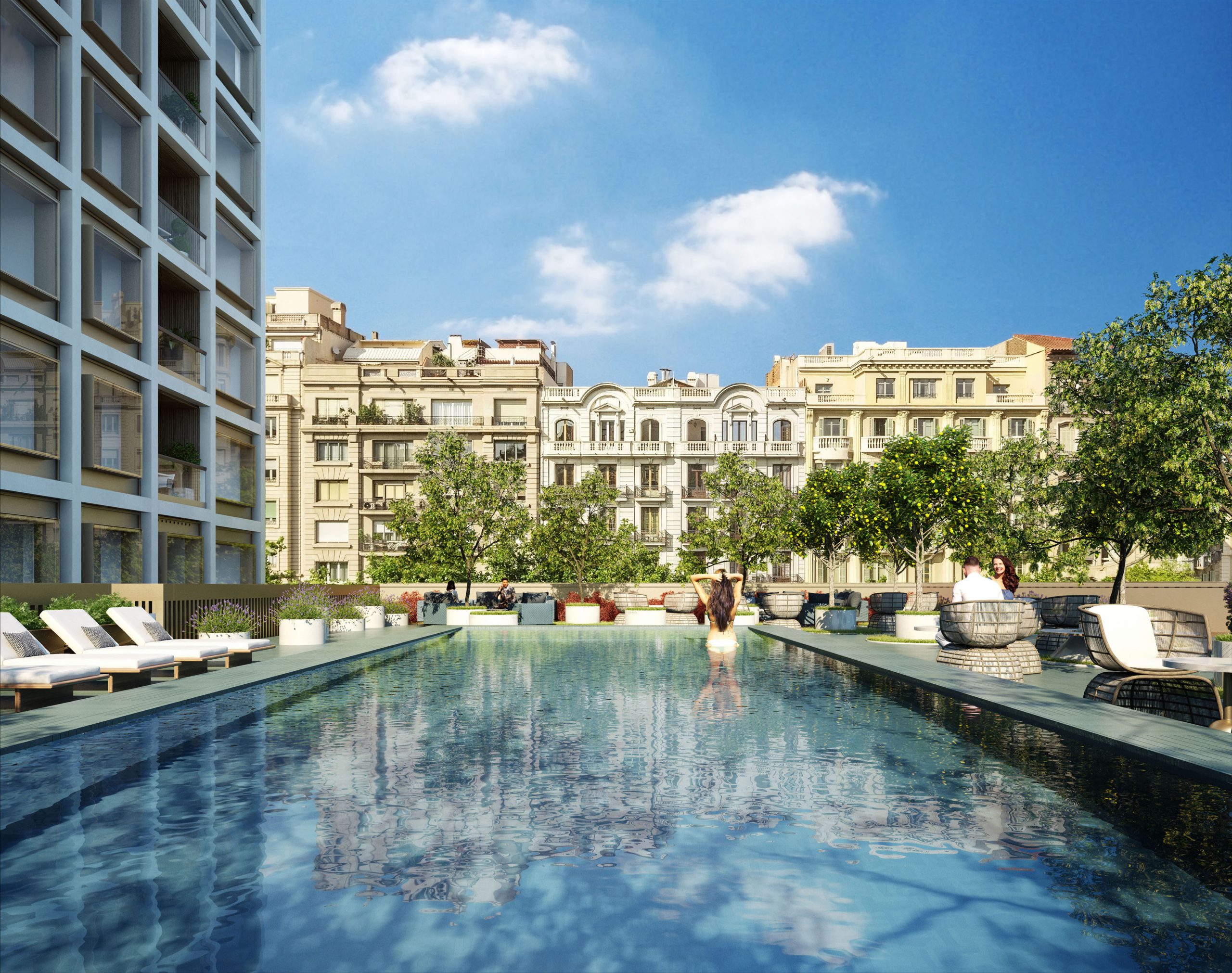 THE DEVIL IS IN THE DETAIL 
We all know the difference of superior design is in the detail. The grain of wood, the texture of the fabrics, the fine detail in the joinery. We make sure we model every single millimetre including the thread of fabric, every single stitch and grain of wood. We make sure that this detail is built into every digital model before it's rendered – you may not notice it but this is what makes a CGI world class. There are no cutting corners.

CGIs of 77 Mayfair (Luxlo)
BRINGING THE PROJECT TO LIFE THROUGH ANIMATION
Cinematic flythrough is the best way to bring a project to life after CGIs. Atmosphere, ambience and emotion can be communicated at higher levels than even real-life film can even achieve. The important thing here is luxury – to produce a flythrough that is luxurious enough and of superior quality is indeed an art form in its own right. It's got to have a unique combination of the wow factor, quality, ooze luxury and sophistication all at a level that represents the aspired price point.

INSPIRE
We want our CGIs to inspire and create aspiration as much as perform the roles as a marketing tool. Luxury isn't always traditional – throughout history luxury has been rebellious and enabled change and evolution. Younger people with new-found entrepreneurial wealth are redefining this market space and challenging interior design to evolve.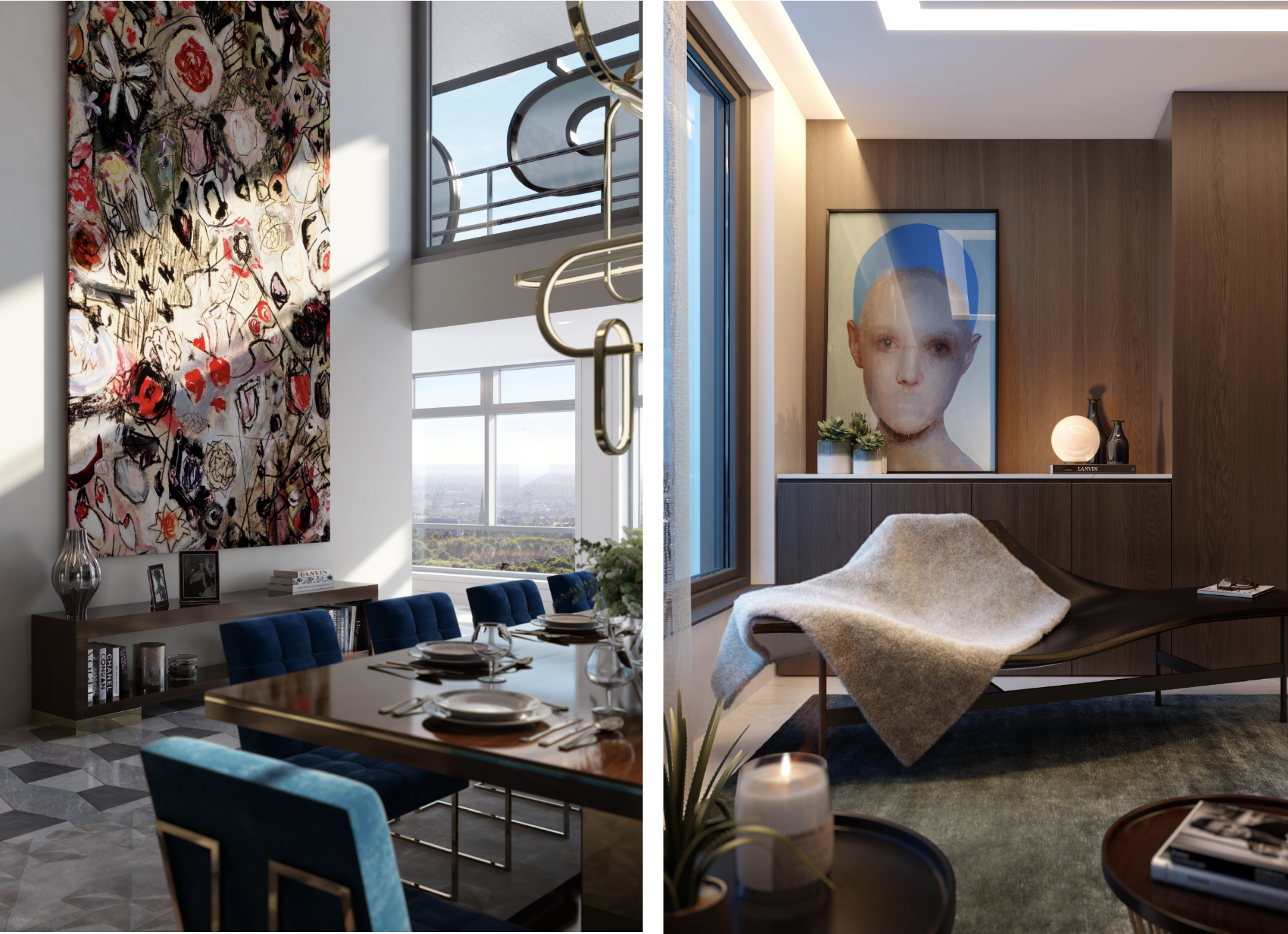 CGIs of Centre Point (Almacantar) and Television Centre (Stanhope & Mitsui Fudosan)