The letters perched atop the penthouse apartment at Centre Point are the closest London has to a Hollywood sign.
Featured in Wired, this article goes behind the scenes into the design details of the Centre Point Penthouse – from how designers rebuilt the iconic Centre Point letters to the design vision of the Penthouse. A phenomenal Penthouse project we were proud to have worked on for Almacantar.
Read the full article featured on Wired here: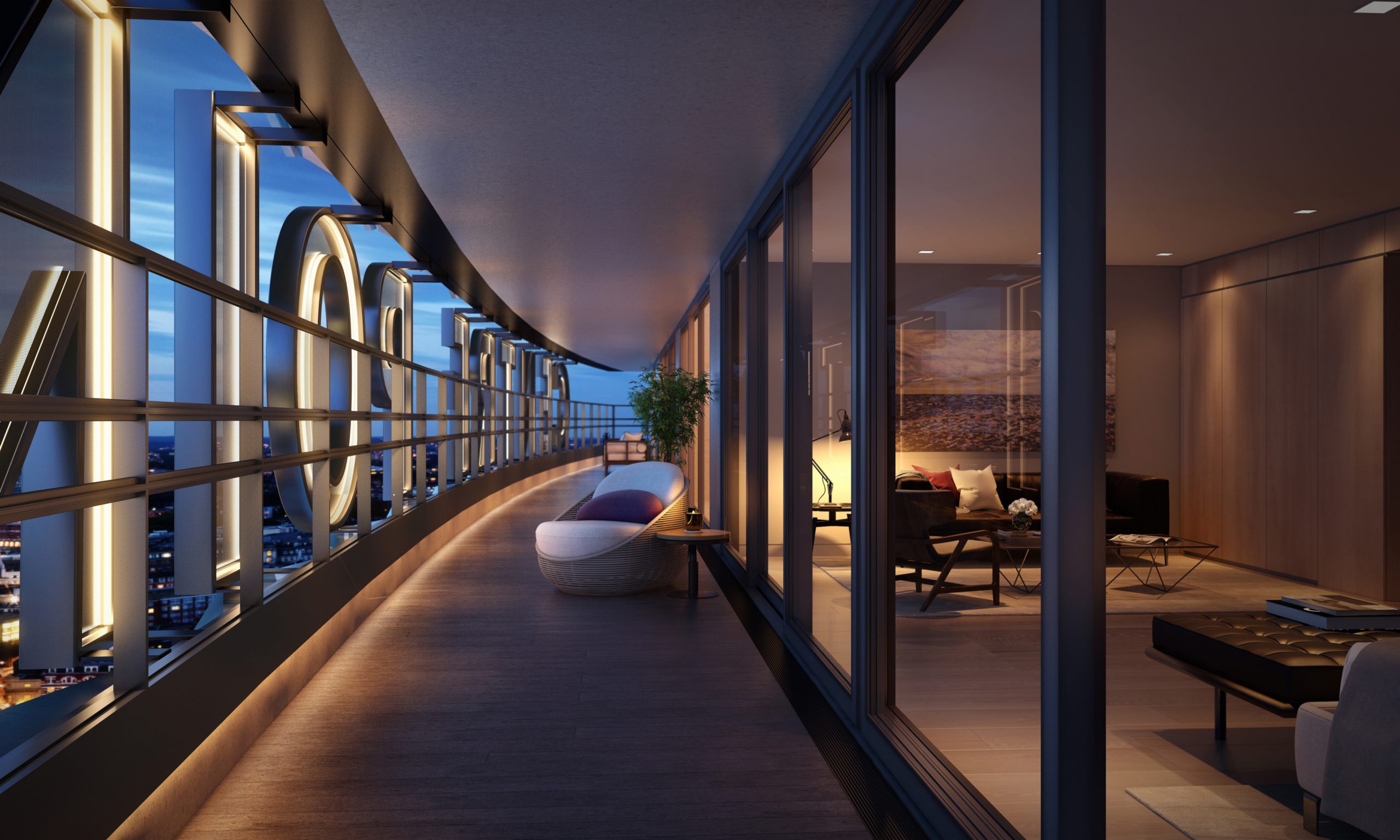 How designers rebuilt Centre Point's famous letters
While the brutalist building's exterior honeycomb design is distinctive at street level, the letters are what make it stand out across the capital
Indeed, by balancing the needs of the penthouse inside Centre Point with recreating the iconic sign known by all Londoners, Almacantar and its designers have made the letters atop the tower into something more. "It becomes a piece of art for the space," Tim Bowder‑Ridger, Conran & Partners
Here is a selection of some of the  CGI visuals we produced for Penthouse….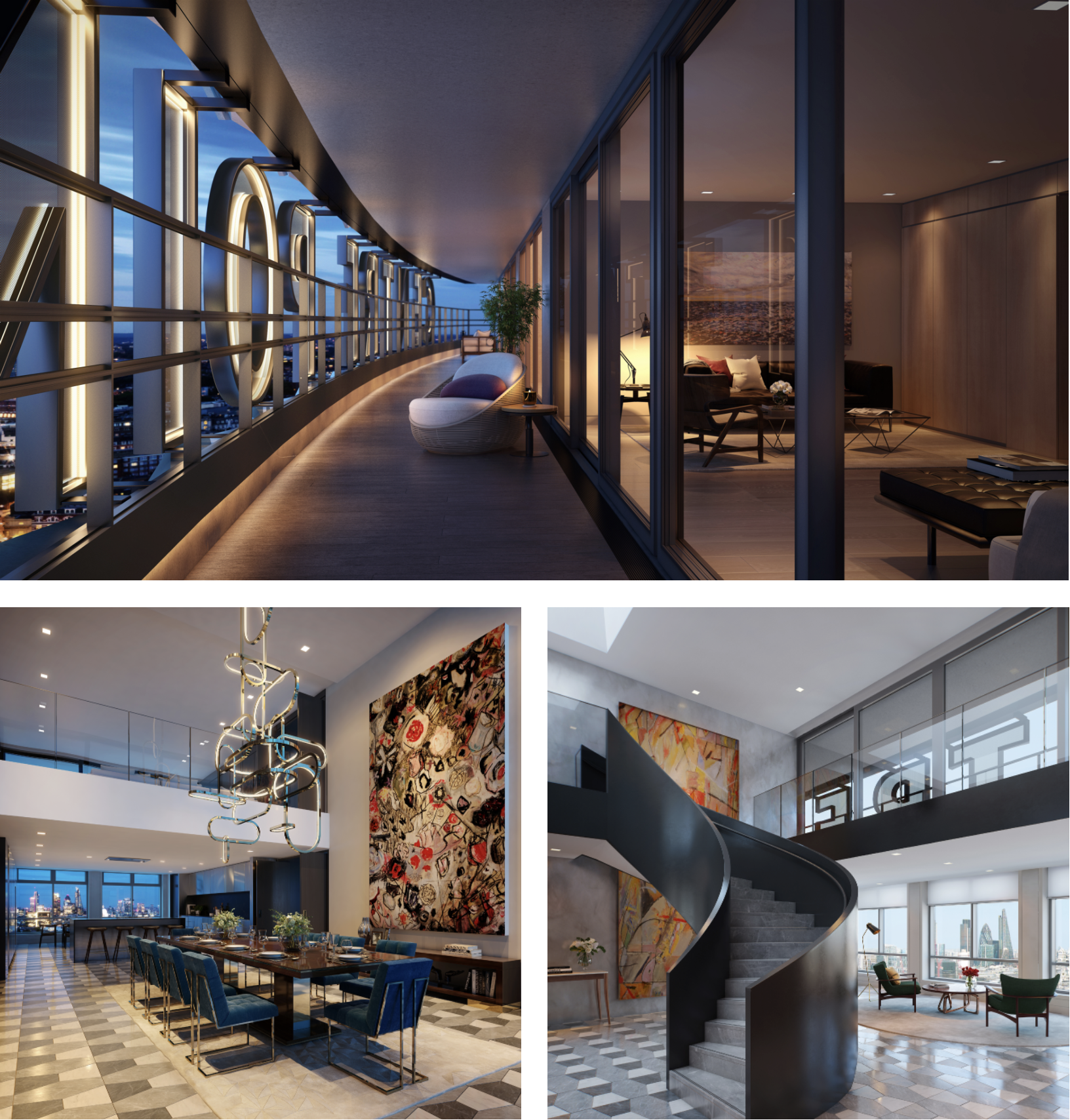 "Our plan then was to illuminate the outline of the letters in such a way that the light would also graze across the mesh, creating a certain amount of solidity when viewed from the outside," says Fletcher-Smith. "But when viewed from the penthouse terrace, because we would only illuminate the outer surface of the letters, you would only see the dark inner surface, so you could get a much better view out through the mesh." Fletcher-Smith