It is well and truly awards season! We are delighted to announce that we have been nominated for two SBID Awards in the category 'CGI and Visualisation'. The SBID International Design Awards are one of the most prestigious interior design awards globally, the awards attract entries from all across the world. They recognise, reward and celebrate design excellence across a broad range of interior design categories.
Here are the following images that have been nominated for the awards: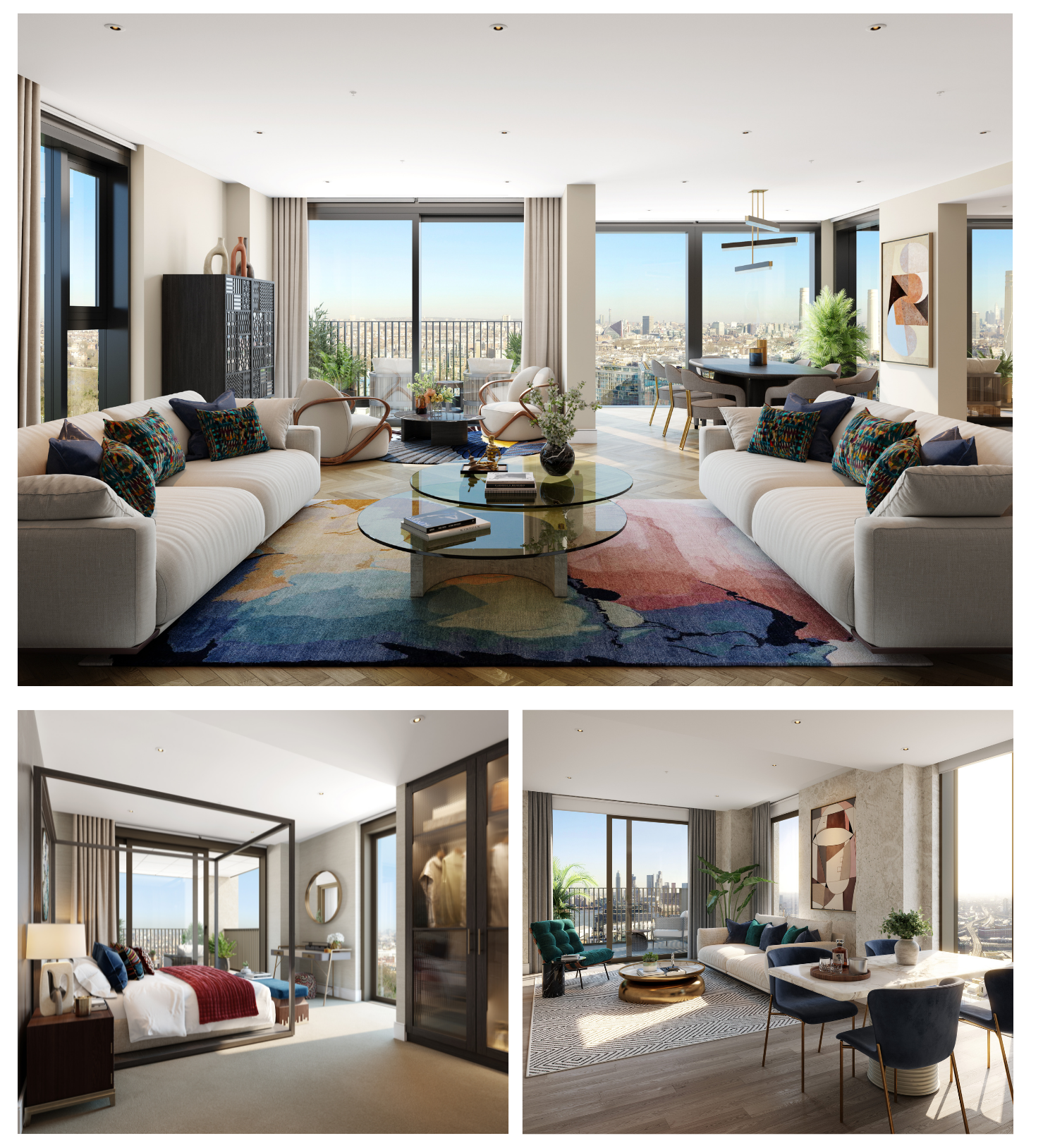 Prince Of Wales Drive with Interiors by Angel O'Donnell
About the Project:
Upper Park Residences for Ballymore is the final phase within the Prince of Wales Drive scheme, comprising three of the tallest buildings ranging up to 27 storeys with views over Battersea Park and Battersea Power Station. The Residences include a range of one-to-four-bedroom homes and some of the best amenities in town. We worked closely with the Angel O'Donnell team on this project, they were instrumental in ensuring our visualisations were brought to life with their vision for this fantastic project.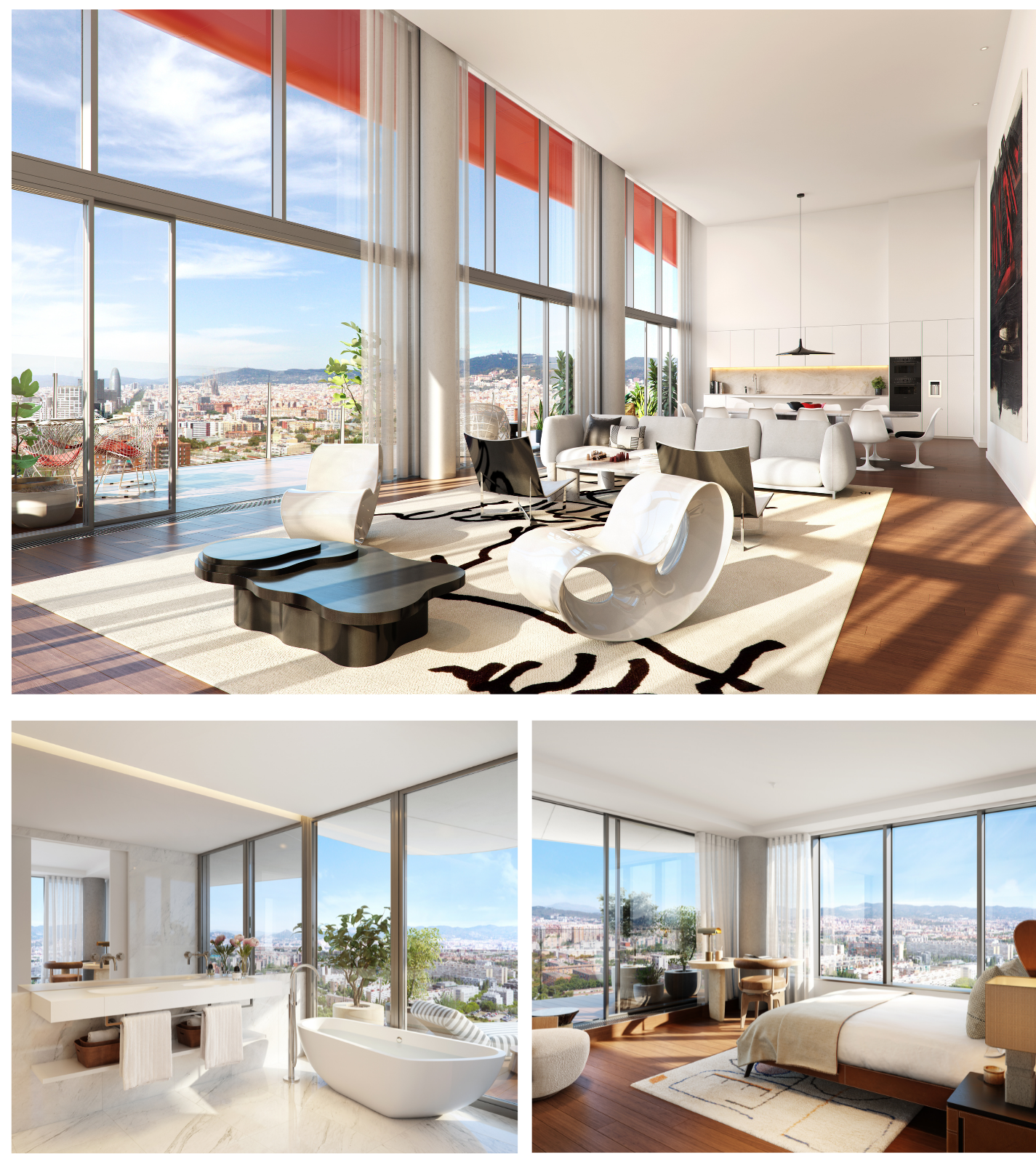 Antares with Interior Design by HBA
About the Project:
Antares for Shaftesbury Asset Management Group is the highest residential tower in Barcelona and striking architectural masterpiece by Odile Decq. The landmark will feature 89 residences and rise 30 stories providing panoramic views of the Mediterranean Sea, the Catalan capital and the surrounding mountains. HBA were detrimental in this project as with their expertise we were able to bring the interior of this project to life.
We will look forward to sharing the results with you, so watch out for updates on our Instagram and LinkedIn…