In part one of this series we hear from some of our Directors about their creative process and what they love about working on projects at V1. We start with Caroline from a Business Development perspective and ask her about kicking off a project from scratch, with Pat and John then telling us all about the creative process of bringing a project to life.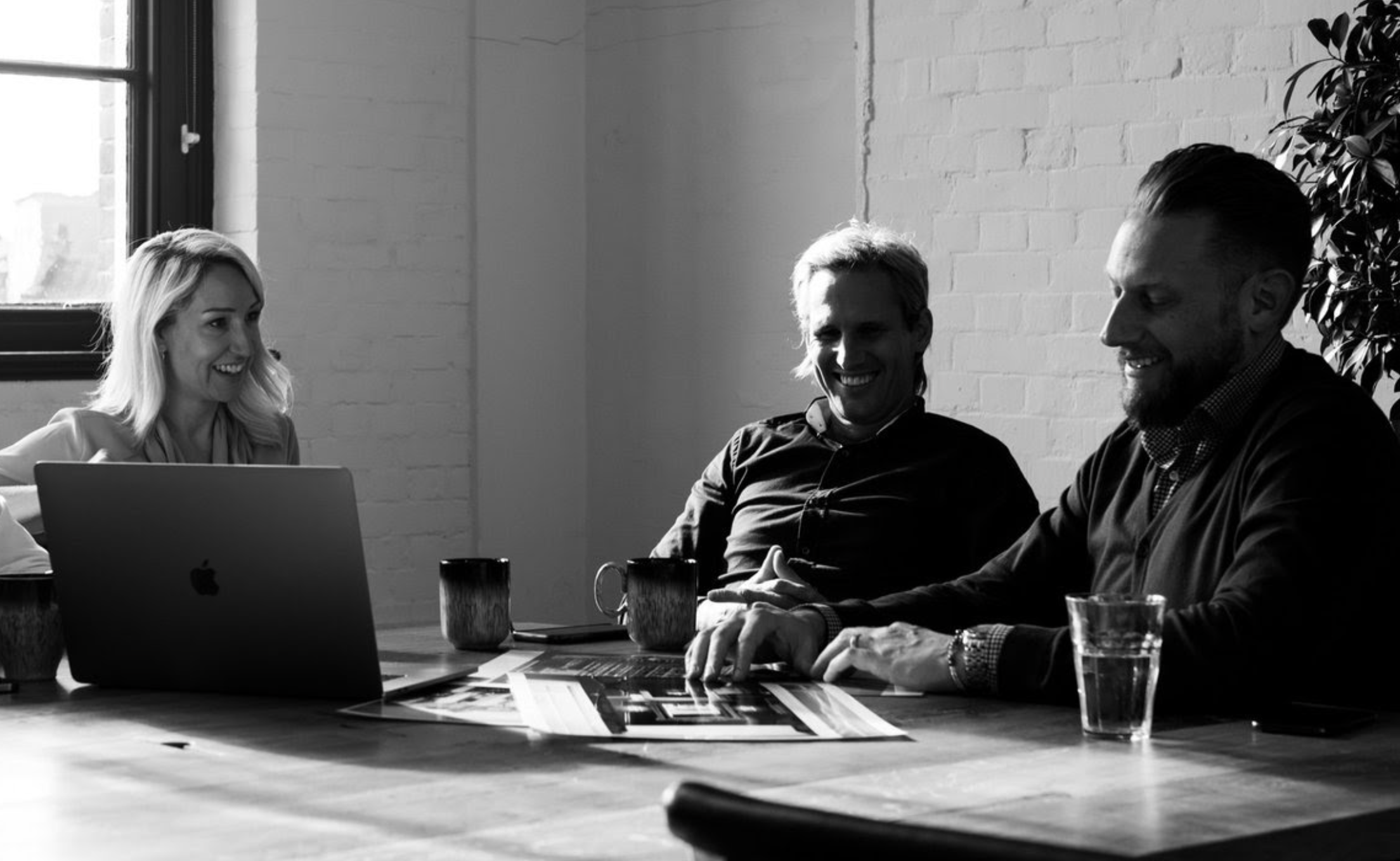 Can you tell us about the process from your side at the very start of talking to a client?
Caroline:
Our process starts with an initial client brief, some clients will know what they want and we can get some very detailed briefs but a lot of the time clients don't really know what they want, which equally we love.
We'll sit down with the client, all the stakeholders or partners and we will work out strategically, how do we bring the project to life and what is the marketing process. For example, if a developer is targeting an international market, let's strategically work out how that marketing campaign is going to work and then how do we feed in the CG elements and bring the project to life and really support that marketing campaign to get the maximum effect out of it. So our process is very much working with the clients strategically and once that's complete, and there's a brief we will then get started on the project.  
'We work very closely with the interior designers and the architect. We love workshops and sitting around a table with everybody and really get under the skin of a project'
Pat:
In terms of the process after the briefing stage we start by looking for reference photography for inspiration. We look for relevant architectural photography so we can use this to create a style for the project –  ideally each project has its own image style and  identity that helps to support the overall branding narrative. Once we have an idea of the style we then start looking at different viewpoint options, which we do in simple white block form.
'Inspiration is important in what we do, that can come from photography, we are passionate about design and architecture.'
John:
It's about discussing with the client what their specific needs are, and what tools would best promote their project. Following that initial discussion with the client, we will have various workshops in the studio with key team members to generate the overall look and feel, taking inspiration from photographers, architects, designers and filmmakers. Then we present our art direction ideas to the client ensuring we are all aligned on a clear vision right from the start. At V1 we pride ourselves on a consistent high level of service, and its of huge importance that the opening dialogue with clients is clear and the roadmap well established. 
Can you tell us about what you love when working on projects?
Caroline:
I'm really passionate about helping our clients succeed and I think for me that's the key thing. Of course we can produce really great work, but actually what we really want to do is have our clients go to market with the best launches possible. We want them to achieve the best sales, to the best prices and there's nothing more fulfilling than actually seeing a client succeed and seeing a project in the news, in the press to see people talking about it.
But also, for me it's all about working very collaboratively with the client and being part of their team. I think the key thing is of course we can deliver the best work, of course we can deliver on time to budget but actually it's really about making clients lives easy and knowing they're in safe hands.
'Knowing that we've got the experience, we've worked on these projects for many, many years and we've worked with some of the best architects, designers, developers, and knowing really that you're in safe hands to really deliver a project.'
For me, that's what makes me proud, when I can see a project launch and it is the most talked about project at the time, when people are singing its praises and everybody is talking about it. Every time you meet somebody, and they say have you seen this project in the press and that's what I think is pretty exciting.
Pat:
It's the huge variety  of projects both in terms of the architectural styles and the areas we work in geographically. For example the Australian market often has a very different look to London. The prime London market for example, is often a lot more focused on high detailed interior design –  it can be all about fine details like the stitching on a leather panel or bespoke fittings whereas in Australia it can be much more about the expansive views. Looking at each project and understanding what those different markets require is one of the most satisfying aspects of the job.  
John:
The collaborative process as a whole, working with industry leaders in whatever discipline is always a real challenge and education, as like us, they demand the best. Then there's a gratification of taking projects forward, from an embryonic stage through to its conclusion. Working with the V1 team, solving problems, finding new creative angles, and rising to any technical challenges during the course of any project, is always hugely rewarding. 
'I love getting in the initial brief. The excitement of a new challenge, presenting what we can bring to the table, and hugely gratifying when we get the job into the studio.'
If you want to see some of our latest projects and keep up to date with what we have worked on, head over to our Instagram @thev1studio where we share our projects and news updates.